Physical exercise is excellent for increasing bone density, but it can also put a lot of stress on sensitive and aging ligaments. Fortunately, a new workout device known as  whole body vibration uses massage therapy to help enhance your body without putting additional strain on your joints. A whole body vibration device (WBV) is a unique workout equipment that has numerous advantages and makes you feel good all day. It is also beneficial for people who have disabilities or other health problems that act as barriers to a frequent challenging workout.
In addition, most people find massage therapy to be quite calming. In this article we will discuss about how whole body vibration helps in blood circulation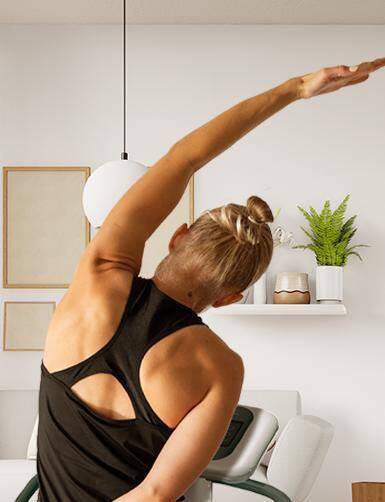 Massage therapy is a technology that utilizes great, pleasant, quivering hand movements or fingers. Vibrations could be used to enhance the body's muscle tissue. Vibration movements can activate nerves, help ease muscle tension, and alleviate stress. Slower vibrations are an effective remedy for producing a soothing effect. Vibration massage techniques provide relief from tight muscles, lower anxiety, and reduce inflammation. Massage therapists can use vibrations as an effective massage technique to treat a variety of conditions.
Vibrations are relaxation skills that enable pressing and releasing cells in an up and down motion. For example, massage therapy vibration applies a vibrating and trembling movement to the muscles, which can be relaxing or empowering. Slightly heavier vibration methods can help to enhance the parasympathetic nervous system and promote relaxation.
Vibrations of extreme intensity could be used to boost the circulatory system and lighten muscle tissue. The vibrations cause your muscular contractions and calm down when they are transferred to your body. Specific kinds of vibrations may also stimulate the production of osteoblasts in your body. These are the cells that make bone.
The frequency and position of vibrations may influence how well massage therapy vibration works. For example, some devices only generate vertical vibrations. Others generate up and down, front and back, and sideways vibrations. Alternating up and down (like
Research Study on Vibration Machine
 According to new research, whole-body vibration (WBV), a less arduous form of workout, can imitate the bone and muscle health benefits of regular workout in mice.
A person sitting, standing, or lying on a device with vibrating technology is used in WBV.
Whenever the machine vibrates, it sends energy to the body, causing muscular contractions and loosening up several times per second.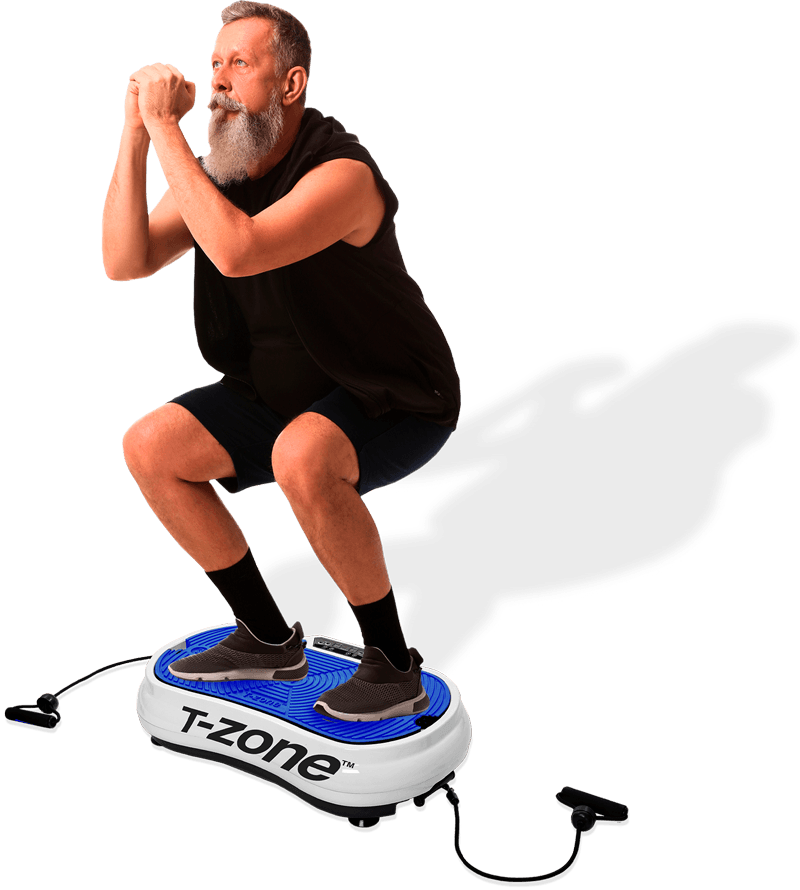 "Our study is the first to show that whole-body vibration may be just as effective as exercise at combatting some of the negative consequences of obesity and diabetes," said the study's first author, Meghan E. McGee-Lawrence, Ph.D., of Augusta University in Augusta, Ga. "While WBV did not fully address the defects in bone mass of the obese mice in our study, it did increase global bone formation, suggesting longer-term treatments could hold promise for preventing bone loss as well."
Many people will struggle to exercise regularly, which contributes to obesity and diabetes outbreaks. These conditions can affect the chances of broken bones. On the other hand, regular exercise can help reduce risk factors and the metabolic effects of each situation.
As per an assessment study in the Journal of Clinical & Diagnostic Research, vibration therapy may be a practical approach for treating delayed onset muscle soreness (DOMS), improved quality, and preventing injuries.
In a 2017 study, research teams from Technol Health Care in Korea used a vibratory chair to implement whole-body vibration after a workout and measured recovery advantages.
Respondents walked at a 15% incline for thirty minutes before resting in either a vibrating seat or a chair without vibration for 30 minutes.
The vibration treatment program reduced lactate levels (a biomarker for muscle fatigue) by 93 percent compared with 32 percent in the control group. They even had greater heart rate restoration.
A latest Journal of Canadian Chiropractic Association review of 21 studies of regionalized vibration probably summarizes the impact of this increasing trend best: "The majority of the studies found that local vibration does seem to induce beneficial changes in outcome measures such as muscle activation, stimulation, muscle strength, muscle power, and joint flexibility/range of motion. However, with that said, the available literature is quite heterogeneous in terms of how local vibration therapy is applied."
Vibrations are an efficient massage therapy technique used before a workout.
Pre-event massage aims to boost blood circulation and adaptability and start preparing people for action while also improving performance. Vibrations and other particular massage methodologies are being used to develop a brief but focused massage therapy. Vibrations can rapidly soften muscles to prepare for activity and boost efficiency. Specific conditions, such as muscle discomfort, may profit from vibration massage therapy. It may also be beneficial for older people who are unable to exercise regularly.
The VT-20A Whole Vibration Machine will reduce conditioning workouts because you only need 10 minutes three times per week to enjoy the benefits. Working the entire body at once, as well as increasing G-Force, which means a higher load, and improving stability – together at the same time – several goals can be accomplished in less time.  Vibration massage therapy is fascinating; there is no doubt that it can be highly relaxing, and it may be worthwhile for you to try.